Election Commission: Covid Awareness Video
The Customer

The Election Commission of India is an autonomous constitutional authority responsible for administering Union and State election processes in India. The body administers elections to the Lok Sabha, Rajya Sabha, State Legislative Assemblies in India, and the offices of the President and Vice President in the country.

The Problem

As Tamil Nadu Elections had to be conducted during COVID-19 in , It was essential for Election Commission of India to spread COVID awareness among the public and inform them about the necessary precautions that should be taken by the public to prevent them from contracting the virus. Usually ECI approaches this issue by running awareness campaigns and video advertisement is an essential part of the campaigns. ECI was looking for a solution to make its COVID Awareness advertisement more engaging as generally these ads are unable to hold the attention of the public.

The Solution

We produced a n Election COVID Awareness video for the ECI in which and animated EVM machine mascot guides a Voter about general steps to follow during voting and precautions to be taken to prevent herself from COVID. The animated mascot was developed using highly advance motion tracking , ray tracing and other advance animation techniques which are generally used by famous studios like Pixar for their movies.
Benefits
The animated mascot makes the advertisement interesting and thus leads to higher viewer retention and higher engagement to help spread awareness among public at a Large scale.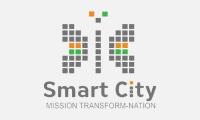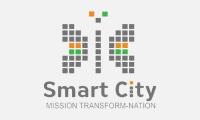 Smart City Initiative
Commissioner